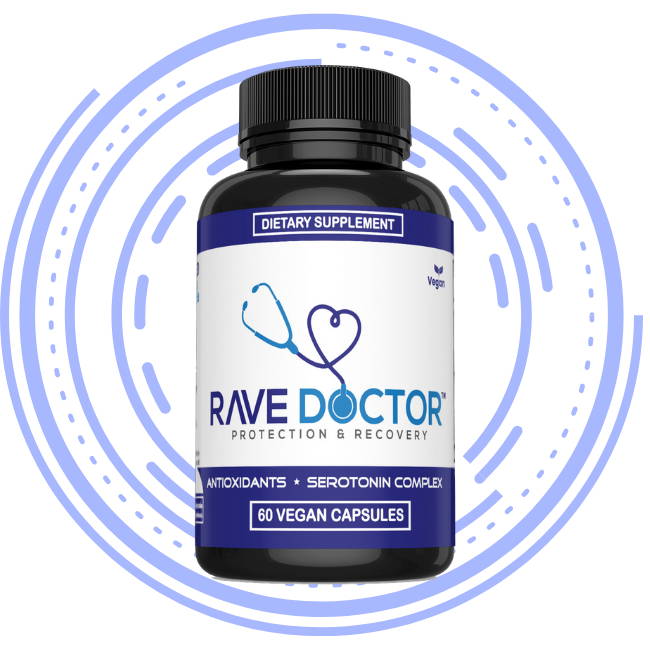 Rave Doctor Protection & Recovery is the number #1 selling festival hangover cure!
Heart Diffraction Glasses

We Pay For Your Rave Doctor Gear

We cover a portion of the cost of every purchase of our Rave Doctor Gear so that you can rock top of the line styles. All designs use top-grade fabrics. Prices are marked down to less than actual cost. Thank you for repping Rave Doctor. We love you.